Numeracy - Professional Reading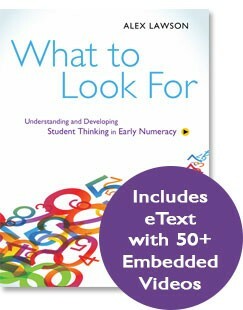 In this unique resource, teachers can watch, listen and read about the strategies and underlying key ideas that children use to solve problems. That's because this is not just a book, but also an eText with 50+ narrated videos.
Author and researcher, Alex Lawson, tells the story of a group of students she interviewed and videotaped over several years. Through her narrative and video, you witness strategies and key ideas develop over time.
Good instruction is integral to developing student thinking and learning and this resources provides a wide variety of easy-to-implement classroom activities that build children's number sense and early computation skills.
This resource was written in response to teacher requests. They wanted better insight into children's mathematical development. This is the resource that will help them know: 
"What does this child's thinking tell me about what he or she understands?"

 "Where does this child's mathematical thinking lie on a framework of primary numeracy development?"

"What questions can I ask, or what activities can I do, to help this child move to the next phase?"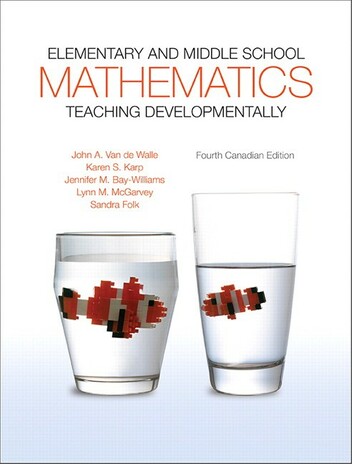 Guide teachers to help all Pre-K-8 learners make sense of math
Written by leaders in the field, Elementary and Middle School Mathematics: Teaching Developmentally helps teacher candidates develop a real understanding of the mathematics they will teach and the most effective methods of teaching Pre-K-8 math topics. This text reflects the Common Core State Standards and NCTM's Principles to Actions, as well as current research. Emphasis is placed on teaching math conceptually, in a problem-based, developmentally appropriate manner that supports the learning needs of all students. Pause and Reflect prompts and Activities engage pre-service teachers as they bolster their own knowledge of the math. Classroom videos and examples of real student work allow teacher candidates to visualize good mathematics instruction and assessment. An important reference to consult throughout a teaching career, this book helps teachers and their students experience the excitement that happens when math makes sense.
Invigorate learning with the Enhanced Pearson eText
The Enhanced Pearson eText provides a rich, interactive learning environment designed to improve student mastery of content with embedded video, assessments, and clickable Activity Sheets and Blackline Masters. The Enhanced Pearson eText is also available without a print version of the textbook.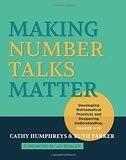 Developing Mathematical Practices and Deepening Understanding Grades 4-10
 Written by Cathy Humphreys and Ruth Parker, foreword by Jo Boaler. Making Number Talks Matter helps teachers have a perfect start to every math class. In a really short span of time (fifteen minutes or so), teachers  can provide students with some of the greatest opportunities- number talks can change students views of mathematics. Cathy Humphreys has been instrumental in extending number talks in to the secondary level and has  studied their use with High School students as well as with graduate students at Stanford University. Together in this book Cathy and Ruth have developed incredible knowledge of the best wats to teach Number Talks with students of all grade levels.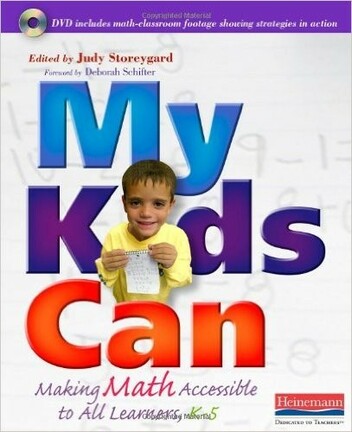 My Kids Can Making Math Accessible to All Learners, K-5 edited by Judy Storeygard and forword by Deborah Schifter. All teachers of mathematics face the challenge of teaching the range of students in their classrooms. Faced with students who lack confidence and struggle in areas, each chapter of this book looks at the broad principle: assessing students' understanding as a way of making decisions about how to proceed, making the mathematics explicit and helping students become independent learners. This book also comes with a DVD which includes math-classroom footage showing strategies in action.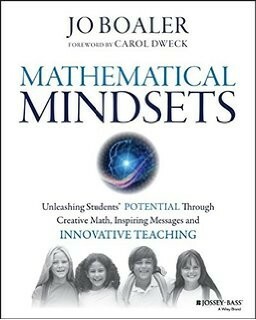 Banish math anxiety and give students of all ages a clear roadmap to success!
Mathematical Mindsets provides practical strategies and activities to help teachers and parents show all children, even those who are convinced that they are bad at math, that they can enjoy and succeed in math. Jo Boaler—Stanford researcher, professor of math education, and expert on math learning—has studied why students don't like math and often fail in math classes. She's followed thousands of students through middle and high schools to study how they learn and to find the most effective ways to unleash the math potential in all students.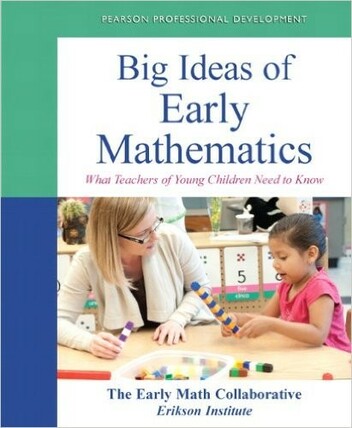 The Big Ideas that convey the core concepts of mathematics are at the heart of this new book that gives early childhood educators the skills they need to organize for mathematics teaching and learning during the early years. For teachers of children ages three through six, the book provides foundations for further mathematics learning and helps facilitate long-term mathematical understanding. It's the perfect guide for those who want to focus their instruction on mathematics that is central, coherent, and rigorous. In it, readers see clearly why building early foundations in math matters, why teachers' understanding of foundational math matters, and why the methods used to teach it matter.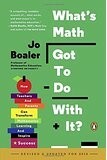 A critical read for teachers and parents who want to improve children's mathematics learning, What's Math Got to Do with It? is "an inspiring resource" (Publishers Weekly). Featuring all the important advice and suggestions in the original edition of What's Math Got to Do with It?, this revised edition is now updated with new research on the brain and mathematics that is revolutionizing scientists' understanding of learning and potential.
As always Jo Boaler presents research findings through practical ideas that can be used in classrooms and homes. The new What's Math Got to Do with It? prepares teachers and parents for the Common Core, shares Boaler's work on ways to teach mathematics for a "growth mindset," and includes a range of advice to inspire teachers and parents to give their students the best mathematical experience possible.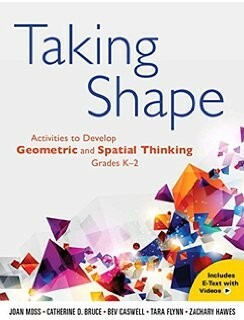 Enrich Your Geometry Curriculum and Extend Your Students' Spatial Reasoning
Research shows that children with good spatial skills perform better in mathematics overall. This research-based resource is a unique blend of professional learning and classroom activities. It includes:
32 field-tested and research-based activities designed to appeal to young children

Guided lesson plans, including 15 videos, that serve as models for best practice in instruction

Tips on observing, questioning, and assessing young children's geometric and spatial thinking

Free access to website with videos, curriculum correlations, line masters, and observation guides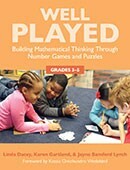 Students love math games and puzzles, but how much are they really learning from the experience? Too often, math games are thought of as just a fun activity or enrichment opportunity. Well Played shows you how to make games and puzzles an integral learning component that provides teachers with unique access to student thinking.
The twenty-five games and puzzles in Well Played, which have all been field-tested in diverse classrooms, contain:
explanations of the mathematical importance of each game or puzzle and how it supports student learning;

variations for each game or puzzle to address a range of learning levels and styles;

clear step-by-step directions; and

classroom vignettes that model how best to introduce the featured game or puzzle.
The book also includes a separate chapter with suggestions for how to effectively manage games and puzzles in diverse classrooms; reproducibles that provide directions, game boards, game cards, and puzzles; assessment ideas; and suggestions for online games, puzzles, and apps. K-2, 3-5 and 6-8 are the three books shown here.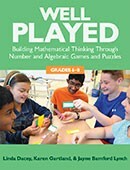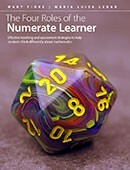 Effective mathematics instruction and numeracy development are a major focus in classrooms today. The Four Roles of the Numerate Learner introduces a framework (sense maker, skill user, thought communicator, and  critical interpreter) that supports an integrated approach to effective mathematics instruction.
The book builds on educators' understanding of how to effectively teach mathematics and borrows from successful frameworks used to teach literacy. It considers the mathematical practices that students need to learn to  construct mathematical knowledge, become mathematicians, and simply do mathematics. The goal is to provide multiple entry points into a new world of mathematics instruction—a new way of thinking and learning where  students engage in critical thinking about numeracy and act on this knowledge. The framework emphasizes student voice, with many opportunities for them to ask questions, pose problems, explore ideas, and change their  thinking about mathematics and the way they see themselves as mathematicians.
The Four Roles of the Numerate Learner shows new and experienced teachers how to foster and support daily practice that permits students to use their diverse identities to build their mathematical knowledge and  incorporate their cultural experiences.