First Nations, Métis & Inuit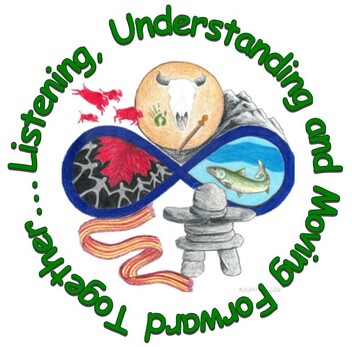 The following list of tools and resources are all anchored in Alberta context and can be immediately helpful to educators in our schools:
Kairos Blanket Exercise
An experiental teaching tool for grades 4-12 and adults that helps participants understand the historic and contemporary relationship between Indigenous and non-Indigenous peoples in Canada. 
Supporting Documents
Maps of Turtle Island,Treaties, Aboriginal Land Today: 
Long before the arrival of Europeans, Turtle Island (North America) was home to countless millions of First Nations Peoples, who lived in thousands of distinct societies. Source: Adapted from Olive P. Dickason, Canada's First Nations: A History of Founding Peoples from Earlist Times (Toronto: McClelland & StewartInc., 1992)
Canada, Aboriginal Peoples and Residential Schools: They Came for the Children: 
The Truth and Reconciliation Commission of Canada is pleased to submit this Report on the history, purpose, operation and supervision of the residential school system, the effect and consequences of the system, and its ongoing legacy, as required by the Commission's mandate. Publishing this history as a part of its mandate to educate the Canadian public about residential schools and their place in Canadian history. 
Questions and Answers: 
A created word document that can be used with staff to build knowledge on the history of the Aboriginal peoples.
Honouring the Truth, Reconciling for the Future: Summary of the Final Report of the Truth and Reconciliation Commission of Canada: 
The Truth and Reconciliation Commission of Canada was a commission like no other in Canada. Constituted and created by the Indian Residential Schools Settlement Agreement, which settled the class actions, the Commission spent six years travelling to all parts of Canada to hear from the Aboriginal people who had been taken from their families as children, forcibly if necessary, and placed for much of their childhoods in residential schools. Read the summary of the discussion and findings contained in the Commission's final multi-volume report: